4 Ingredient – Delicious Cucumber Tomato Salad
A quick and easy 4 ingredient side-dish that works with any meal! This delicious cucumber tomato salad will become a staple for your family. It is the perfect side-dish for your next get together with friends!
Why you will love this cucumber tomato salad:
It is so easy to make: You only need 4 ingredients and a little salt (unless you use a variation.) Additionally, there is no cook time required. When you are done making the dish, it is ready to eat!
It is a healthy side dish: The fat of the olive oil works with the vegetables to give your body what it needs to break down and absorb the nutrients and vitamins found in this salad. Also, if you are like me, you wish you liked Apple Cider Vinegar (ACV) but you just don't. This is a great way to incorporate it into a dish and like it!
It is relatively inexpensive: All you need is cucumber, tomatoes, a few kitchen staples, and you have a delicious side dish. Fewer ingredients usually means less expensive. If you are able to grow cucumbers and tomatoes in a garden that lowers the cost even more!
It is the perfect quick and easy side dish to take to an event: If you're like me, sometimes you forget you had a gathering to go to and you need to make a side dish to bring. This takes no time at all and will be a unique and delicious dish to bring. You can go to the event without the guilt of having to bring something store bought. No one has to know how easy this was to throw together!
Tools you may need:
Food processor (optional) – you can use a cutting board and knife instead (click here to see my absolute favorite knife!)
Ingredients:
Cucumbers
Any size cucumber would work since it is going to be sliced. I prefer to buy/grow organic vegetables. Organic vegetables have grown in a less disturbed environment and do not have harmful chemicals sprayed on them. Some might argue that the chemicals used today are not harmful, but why take that chance?
Tomatoes
I have found that roma tomatoes work best in this recipe. They are not as juicy and they soak up the oil and vinegar nicely. I personally prefer the flavor of raw roma tomatoes over other varieties. However, any tomato will work. You can use whatever tomato you have on hand.
Olive Oil
I use Azure Standard Olive Oil. The best and most nutritious Olive Oil will be extra virgin and cold pressed. That means the company did not use and harsh chemicals or heat when extracting the oil from the olives. Any brand will work but I do recommend expeller/cold pressed olive oil.
Apple Cider Vinegar
We always keep a gallon of BRAGG'S Apple Cider Vinegar in our pantry. Make sure you are using real ACV with the mother. As a substitute you could use Balsamic Vinegar. This changes the flavor of the salad and gives it more of a greek flavor.
Salt
We use either Pink Himalayan Salt or Sea Salt depending on what I feel like that day. Experiment and see which you like better! Any salt would work but I would recommend one of the two listed above because they have the most health benefits.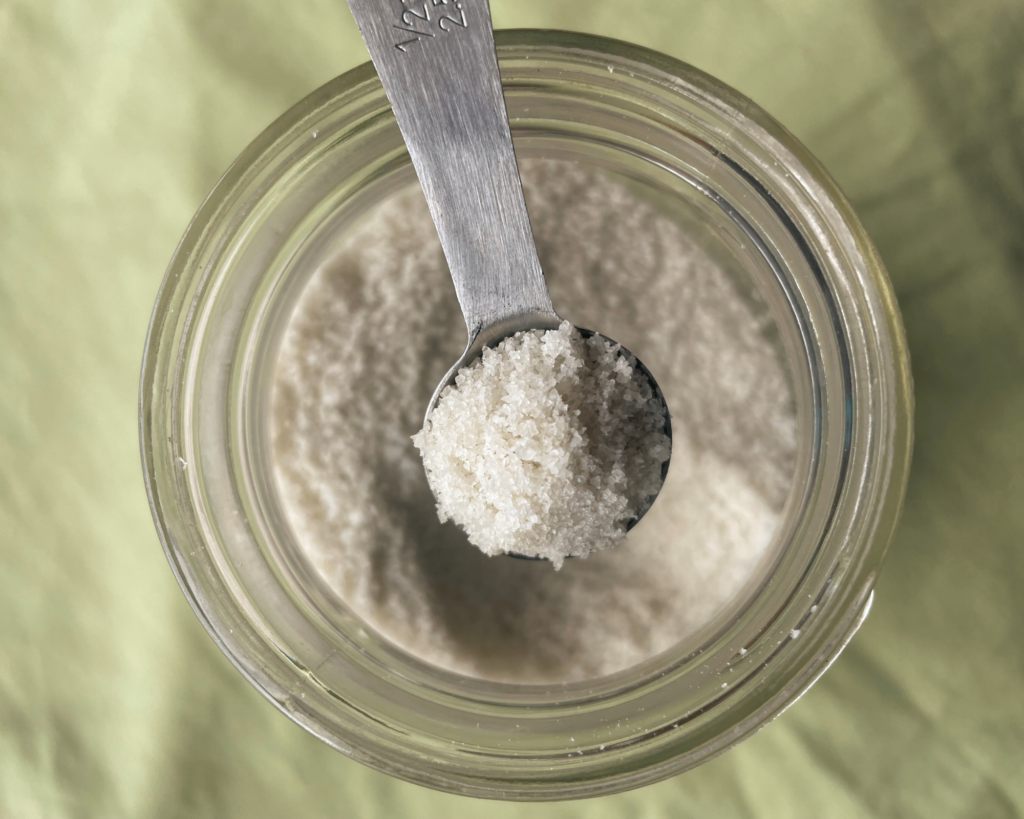 How to make this delicious cucumber tomato salad:

Step one:
Dice cucumber and tomatoes. Using either a food processor or a knife and cutting board, cut the cucumbers and tomatoes to your preferred size. I like mine diced a little smaller which is why I use my food processor. If you use a food processor be sure to use the "chop" setting. You don't want to puree your veggies!
Step Two:
Add the diced cucumbers and tomatoes to a bowl. Next, add the oil, vinegar, and salt. Stir up all ingredients until all is mixed well. Place the lid on the bowl and place in the fridge until ready to serve.
It really is that easy and it's so yummy!
We eat this cucumber tomato salad as a side dish paired with:
Chicken and Rice
Burgers
Grilled Chicken and Baked Potatoes
Baked Fish
A potluck
TIPS:
Add the oil and vinegar before you add the salt to give the salt something to stick to.
If you want less of a crunch in the salad you can peel the cucumbers to make them softer.
To make the cucumber tomato salad a little creamier, add a dollop of sour cream and mix it in before serving.
If you have specific herbs you like you can add those in as well. Dill is a tasty one!
This side dish pairs well with anything grilled. Ribs, chicken, steak, burgers…my mouth is watering!
Try substituting the ACV for Balsamic, add some olives and feta cheese to make it more of a greek salad.
Keep this dish in the back of your mind for your next potluck. It pairs well with so many things and you won't be one of 100's of macaroni and cheese dishes to choose from.
Print
4 Ingredient – Delicious Cucumber Tomato Salad
A quick and easy last minute side-dish that works with any meal! Not to mention its also delicious!
Equipment
1 Food Processor

1 Serving Bowl

1 Optional knife and cutting board

1 Mixing Spoon
Materials
1

Large Cucumber

2 smaller cucumbers could also be used.

2

Tomatoes

3

tbsp

Olive Oil

3

tbsp

Apple Cider Vinegar

1

pinch

Salt

Sea salt is my favorite!
Instructions
Begin by chopping cucumbers and tomatoes into fine cubes. Use either a knife and cutting board or a food processor. If using a food processor use the chop setting.

Transfer chopped vegetables into a bowl

Add remaining ingredients and stir – olive oil, vinegar, and salt

Optional – Cover the bowl and refrigerate until ready to serve

Stir again before serving to remix oil and vinegar that have settled at the bottom of the bowl
Notes
TIPS AND TRICKS: 
For a softer textured salad peel the cucumbers. 
For a creamer texture add a dollop of sour cream.
Experiment with different types and vinegars for a variety of flavors.